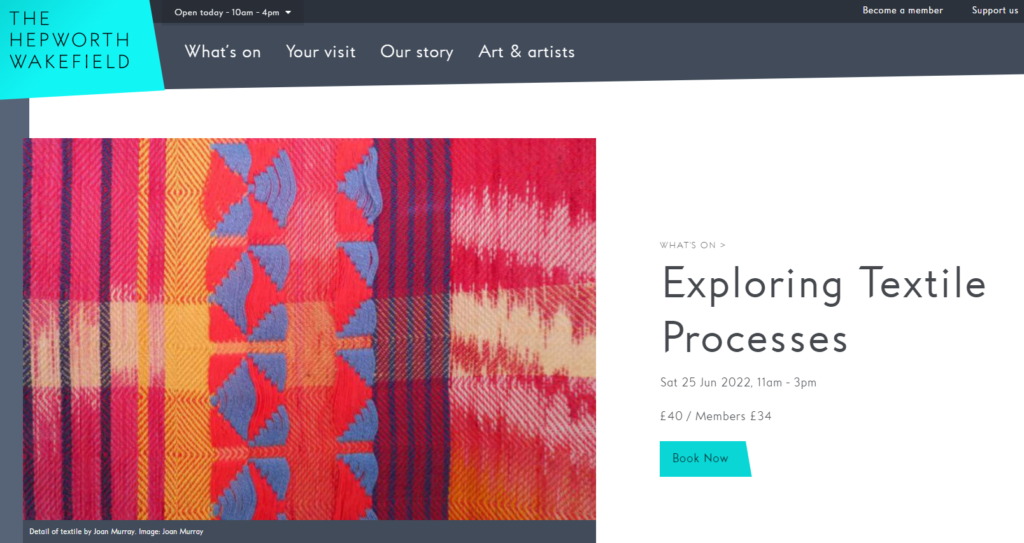 Explore textile techniques with artist and teacher Joan Murray.
Using her collection of ancient and contemporary samples, Joan will highlight various weaves and methods of construction. As an introduction to handling yarns and using weaving equipment, she will demonstrate Peruvian braid making for traditional slings and slit tapestry straps.
You will guided to create samples, using card looms and other simple equipment to create small weaves, Peruvian braids, Japanese braids, and thread wrapping, inspired by Sheila Hicks' organic and colourful pieces. You will have the opportunity to try working on a small rigid heddle table loom to explore simple colour and texture effects.
This session is suitable for beginners, though Joan will introduce techniques and approaches suitable to the experience level of individual learners.
Materials are provided, but you are welcome to bring your own materials to work with – bundles of threads, mixed yarn, scraps of fabric or hand spun yarn.
Sat 25 Jun 2022, 11am – 3pm